The festive season is fast approaching but let's not forget all the hard work that went into the last month. YMCA Newcastle have got a lot to share with you as the Christmas Countdown begins!
Remembrance Week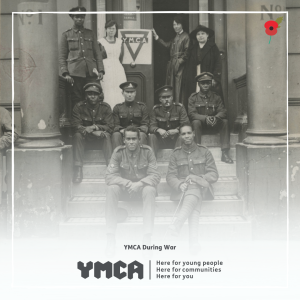 A sombre start to the month as YMCA Newcastle and the rest of the country remembered those who fought and gave their lives to protect our country. We paid respects to them and remembered the part the YMCA played in helping the war effort. During World War I, YMCA aided and abetted service members in maintaining contact with their families by sending more than 650,000photos of loved ones to men on active service. YMCA provided free writing paper to all troops to write home.
On remembrance Sunday, we took the time to remember the fallen in our own way and paid respects to Moina Michael, a YMCA worker who started a movement for veterans when she wore a red poppy in the act of remembrance after being inspired by John McCrae's famous poem 'In Flanders Fields' in 1918.
Youth Work Week
This month for Youth Work Week, YMCA Newcastle took part in A Festival of Youth Work with The National Youth Agency! This week celebrates the important difference youth work can make in young people's lives. As part of this our Youth Team shared what they promise to keep doing for the Youth Sector.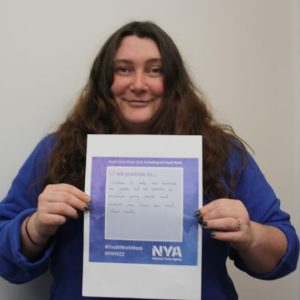 "I promise to continue to make our sessions as youth led as possible to empower young people and ensure our team can meet their needs."
-Mary Ashley, Youth Team Leader
Our Youth Team have been ensuring they keep their promises throughout the month and into the future as they continue to run activities and workshops for young people within the community.
Additionally, our Youth Work Team are now hiring for part-time staff! If you, or anyone you know might be interested, follow the link below to find out more!
Anti-Bullying Week
YMCA Newcastle also joined the Anti-Bullying Alliance to show our commitment to tackling bullying through Anti-Bullying Week and beyond.
This included showing our differences on Odd Socks Day, encouraging people to reach out if they're struggling and sharing the anti-bullying pledges of our team and young people within the community.
This is still ongoing as speaking out against bullying is not just for Anti-Bullying week!

#iWill Week
This month was also #iWill Week an "annual celebration of the change young people, #iWill Ambassadors, #iWill Champions and #iWill Partners and supporters are driving across the UK."
We took part in this celebration by sharing the work young people have done in our community to help improve the lives of the people around them and help drive positive change in their community.
Things like helping create food kits for people in their local community, including older people, adults and kids and working with multiple charitable organisations to engage with other young people within the community.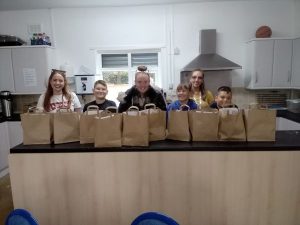 It's been a great month and we're looking forward to sharing more with you all going forward. For more information on what we get up to, keep an eye on our website and social media, or sign up to our Newsletter using the form below!
Subscribe
YMCA Newcastle will use the information you provide on this form to be in touch with you and to provide updates and marketing. Please let us know all the ways you would like to hear from us:
You can change your mind at any time by clicking the unsubscribe link in the footer of any email you receive from us, or by contacting us at enquiries@ymcanewcastle.com. We will treat your information with respect. For more information about our privacy practices please visit our website. By clicking below, you agree that we may process your information in accordance with these terms.