2022
Another year has came and went and who knows what 2023 will hold! As we look forward to the possibilities of the New Year, we are also taking time to look back on 2022 and how we helped support our local community. We hope you'll join us as we take a trip down memory lane and take a look back our 2022 review!
January
While January was a quiet month, we were still keeping up with our daily youth and community work. We took part in important national awareness days like STIQ day which encourages people to talk about their sexual health and get regular sexual health checks.
YMCA Newcastle is an advocate of sexual health, running educational sessions for young people in schools where we offer advice on relationships, sexual health LGBTQI+ inclusive sessions and run a C-Card scheme.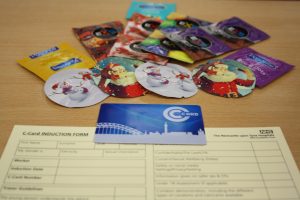 February
During February we worked with British Cycling to run bike sessions for young people and even had some volunteers help out from Northumbria University. We ran bike sessions throughout the year and even created an app with our young people.
The app has its own suggested routes that take you past all the best landmarks in the North-East. If you'd like to see for yourself, download the "On Yer Bike" app on your mobile.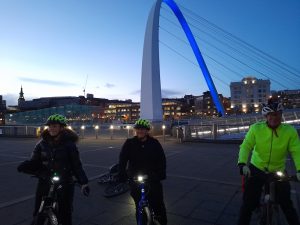 March
During March we celebrated International Women's Day by thanking all the women who make what we do at YMCA possible, this still has not changed and we are always grateful for all the work the women of YMCA Newcastle do to keep us going!
We also joined
Walker Parish Church
in helping to arrange delivery of relief supplies donate by the community to Ukraine. This work was incredibly important and we were proud to be a part of it!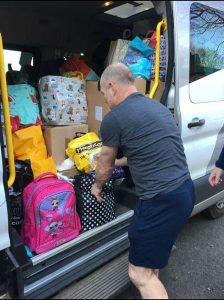 April
In April, we celebrated Easter with two weeks of activities for the Easter Holidays! We also celebrated World Health Day, World Heritage Day, Earth Day and St George's Day so it was a pretty busy month.
Check out some photos from our Easter sessions, which included bike activities, beach trips, cooking and even Go Karting!
May
May was another busy month, we took part in the #smalltalks campaign as part of Mental Health Awareness Week. This campaign saw us encouraging people to reach out and get chatting over a cuppa or a walk in the park. This was generously funded by the Virgin Money Foundation Anchors Fund.
Our Community Team ran, and still run, Walk and Talk sessions in Walker Park and hosted Tea Talks among our community groups. Keep an eye on our Facebook and Instagram to see how you can get involved!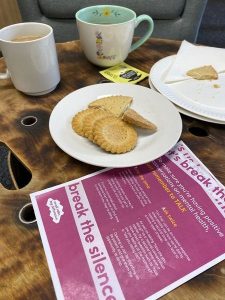 June
At the start of June we celebrated the Queen's Platinum Jubilee (may she rest in peace) with jubilee parties for all of our community groups: our toddler group, young people and older community members! These parties were generously funded by the Sir James Knott Trust!
We also celebrated Pride Month and showed our support for our LGBTQ with talks among our young people regarding LGBTQ support. Our youth team continues to offer this kind of support for young people within our community.
In the build up to summer we also ran numerous sessions including animation workshops and various outdoor activities!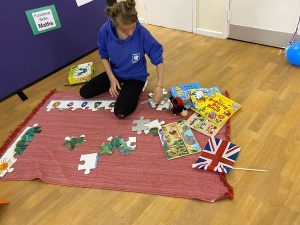 July
July saw us taking part in World Youth Skills Day, a celebration of the importance of equipping young people with skills for employment, decent work and entrepreneurship. Our youth team dedicated the day to the young people of our community who took part in various educational activities such as horse riding, bike maintenance, surfing and animation skills!
Later in July we had our first week of the Summer Holidays: Walker Outdoor Week! This week, our youth team had a plethora of activities planned for our young people, including bike skills sessions, sports activities and topped it all off with Laser Quest!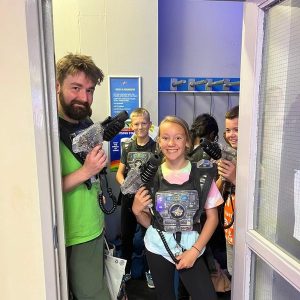 August
August was a very busy month, as we had loads of sessions throughout the summer, from Wildlife Wednesdays with Urban Green Newcastle, weekly cooking sessions with Nourish Food School, arts and crafts sports sessions and a special trip day every Friday! These trips included Tynemouth Aquarium and Beach, Mr. Mulligans Mini Golf and Go-Karting!
Check out the gallery below to see for yourself what we got up to!
September
September, a sombre month for all as. We mourned the death of Her Majesty Queen Elizabeth II, our longest reigning monarch and Patron of the National Councils of YMCAs.
Out of respect for Her Majesty and her family, YMCA Newcastle observed a social media blackout in the weeks following her death, making September a quiet month of contemplation for all of us here.

October
During October we worked alongside Free Wills to offer people aged 55 and over the opportunity to have their will written or rewritten for free! While this project may have ended, it will be starting up again in March 2023, check out the link if you'd like to find out more:
Additionally, YMCA Newcastle was fortunate enough to have help decorating and moving around our offices! Local volunteers helped move furniture into our offices, while staff from
Virgin Money UK
helped us paint our head office while also providing us with brand new furniture!
Of course, we couldn't get through October without mentioning Halloween!! We had some spooky Halloween Parties, baked some pumpkin muffins, went on a ghost hunt in Walker Park  and carved our own pumpkins!
November
November started as another sombre month with Remembrance Week, where we reflected on the people who gave their lives for ours and on the important work YMCA did during the war.
At the same time, we took part in National Youth Work Week with
The National Youth Agency
's Festival of Youth Work where our Youth Workers shared their promises for the youth work sector!
This was closely followed up by Anti-Bullying week, where we showed our support for people's differences alongside the
Anti-Bullying Alliance
with Odd Socks Day and then shared the anti-bullying pledges of our Youth Work Team and young people within our community!
Finally, to round the month off we took part in #iWill Week, shining a light on the young people that are leading social and environmental change within our communities!
December
We finally made it to December, what a ride it's been!
This month was full of Xmas celebrations including our own Xmas Card Competition! We celebrated Christmas Tree Dressing Day with our young people who helped our Youth Work Team to decorate our offices and the Xmas Tree!
Then there was Xmas Jumper Day as part of Save the Children's Annual Event to help raise money for children in the UK and across the world! There were also special Xmas events for our Toddler Group and Young People, including an Xmas party and helping young people to cook their own Xmas meal!