#iwill is a UK wide campaign aiming to get 6 out of 10 young people involved in social action by 2020. The project is possible thanks to funding provided by the #iwill fund. The National Lottery and Department of Digital, Culture, Media & Sport are each investing £20 million seed funding over four years to create the #iwillFund. The #iwillFund is working with a collaboration of funders who are joining the #iwillFund by match funding the investment that will enable more young people to take part in high quality social action that builds a habit for life.
The #iwill Campaign has identified 6 principles which define great youth social action. Great youth social action must be; reflective, challenging, embedded, youth-led, progressive and socially impactful.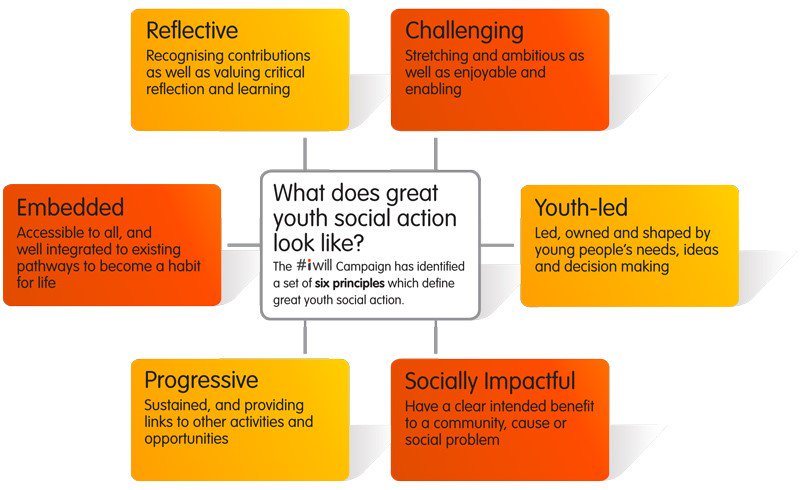 YMCA Newcastle has been lucky enough to be awarded two #iwill grants; from The Virgin Money Foundation and the Tyne & Wear and Northumberland Community Foundation.
Changing the image of young people
The Virgin Money Foundation is funding a youth-led social action campaign led by young people from YMCA Walker. Walker has seen an increase recently in youth anti social behaviour especially in the newly redeveloped Walker Park by a minority group of young people. The group of 32 young people involved in the #iwill campaign, not happy with the bad reputation they have been labeled with, are campaigning to improve the image of young people in area. The group want to raise funds for both out-bound trips for young people and to put on community events in the park for all generations. On one hand, this creates positive things for local young people to do, but it also helps to improve the perception of young people in the area who are typically all tarred with the same brush. The young people want to work with the local council, police and fire crews at their anti-social behaviour meetings to act as a voice for young people.
The group have planned a calendar of inter-generational events to take place in Walker Park as a way of bringing together the community and to enable to members of the community from opposing age groups to engage with each other. So far the group has organised an inter-generational bingo evening, a Halloween Disco and community pumpkin carving.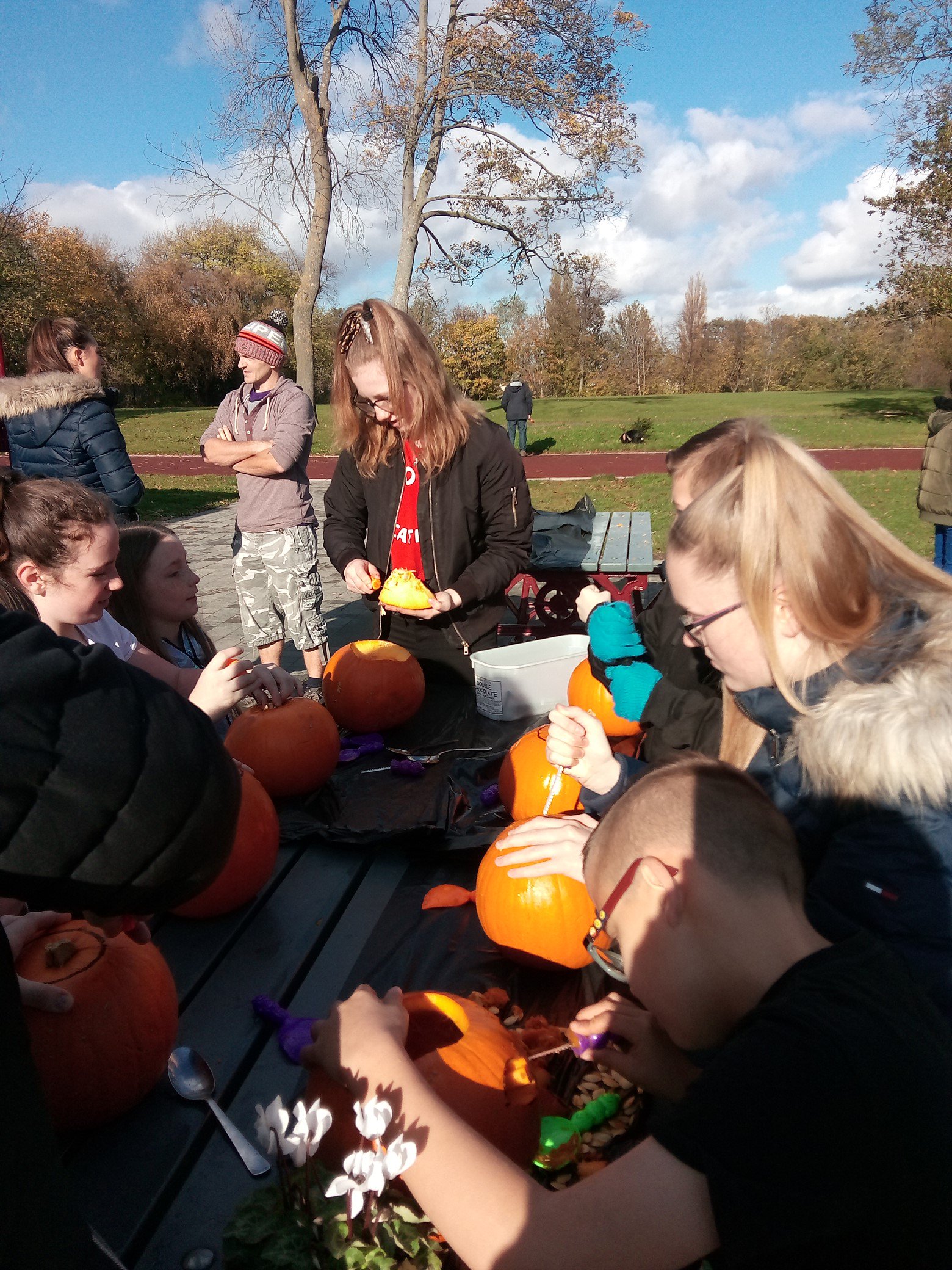 Combatting violence
Tyne & Wear and Northumberland Community Foundation is funding a group of young people from our City Centre project, SPACE2…, to lead a social media campaign in an effort to combat the increase in knife crime involving young people. In recent years, national knife crime rates have increased dramatically, and in Newcastle the number of reported incidents of possession of a weapon has increase by 33%.
Last year in Newcastle, 168 arrests were made for possession of weapons in the City Centre alone. Across the city, 6,340 violent crimes were reported last year, and 8,330 incidents of anti-social behaviour. 33% of all knife crime arrest in Newcastle were made in the City Centre: this demonstrates a real need for awareness of the consequences of carrying weapons. The increase in arrests made for possession of weapons among young people in the City Centre coincides with the reduction of activities and support services in place for disadvantaged young people. An increase in violent gang content on social media has also been attributed to escalating crime rates among young people.
A steering group of 8 young people will lead the campaign. The young people will undergo social media training and create their own content for a wide-reaching social media campaign on Facebook and Instagram based on their own experiences of knife crime as young people in Newcastle. The group will work with a local film maker to produce a documentary film that highlights the consequences of knife crime for perpetrators, victims and families across the region. The documentary will be featured in the online campaign.
The group will also lead workshops at other youth groups around the City which will help to increase awareness of the dangers of possessing weapons. The young people anticipate that the campaign will reach 300,000 young people ages 15-24 across the region.