A group of young people from YMCA Walker are frustrated with both the lack of positive, affordable activities for young people in Walker and the prejudice they experience as young people. They are embarking on a mission to improve the local area for the community and young people alike through great youth social action.  The young people have proposed a project, 'Wor Walker' which involves fundraising, campaigning and volunteering and aims to create positive activities for young people, improve community cohesion and make the area a better place for residents of all ages. The project was formed in light of recent incidents of anti-social behaviour by minority groups of young people in the area such as in Walker Park.
The group want to raise funds for both out-bound trips for young people and to put on community events in the park  for all generations. On one hand, this creates positive things for local young people to do, but it also helps to improve the perception of young people in the area who are typically all tarred with the same brush. The young people want to work with the local council, police and fire crews at their anti-social behaviour meetings to act as a voice for young people. They anticipate that this campaign will increase resources from the community and the state to support young people in Walker- helping to create more things for young people in Walker to do in their spare time.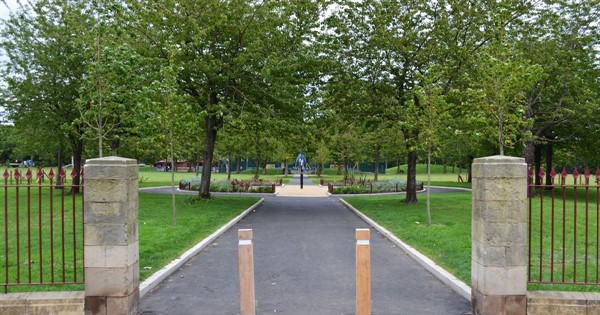 The project is possible thanks to funding provided by the #iwill fund. The National Lottery and Department of Digital, Culture, Media & Sport are each investing £20 million seed funding over four years to create the #iwill fund. The Virgin Money Foundation is acting as a match funder and is awarding grants on behalf of the #iwill fund.#iwill is a UK wide campaign aiming to get 6 out of 10 young people involved in social action by 2020.
There are 32 young people involved in the project so far; all aged between 14 and 18 and all living in the Byker, Walker and Walkergate areas of Newcastle. These young people want to make huge, positive changes to the area and community as a whole- but the project will also provide them with qualifications and work experience, helping to improve their own employment prospects.
Social action develops the skills and knowledge of young people that employers look for. The funding will allow the young people to gain accredited qualifications to allow them to lead group activities with young people, such as sports coaching or mentoring.
The Virgin Money Foundation #iwill Take Action Fund is a joint investment from the Big Lottery Fund and the Virgin Money Foundation. The £1.7 million fund supports young people's social action in the most deprived communities in the North East of England focusing on "Our Physical Environment," "Our Health" and "Our Culture".