On March 9th and 16th 2018, Newcastle University Helping our Homeless Society and Newcastle and Gateshead NHS CCG slept rough to raise funds for YMCA Newcastle's homelessness prevention work with young people.
Despite driving rain and wind on both nights and snow on March 16th (!), over £4,000 was raised to support our intense, 1-1 crisis support work with vulnerable young people.
Jeff Hurst, Chief Executive of YMCA Newcastle was at Newcastle and Gateshead NHS CCG's event on Friday 16th March. "Despite wintry showers, freezing gales and a yellow weather warning of snow, staff from NHS CCG, Savill's and Intrinsic slept under the stars in their office car park to support our important work with our City's young people. With only tarpaulin and our self-constructed cardboard shelters to protect us against the elements, spirits remained bright and we were delighted to smash our fundraising target so that less young people have to sleep rough this year."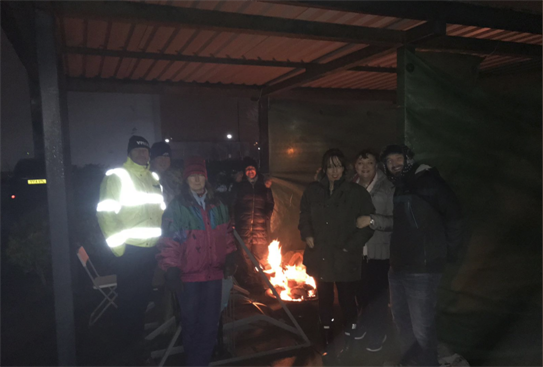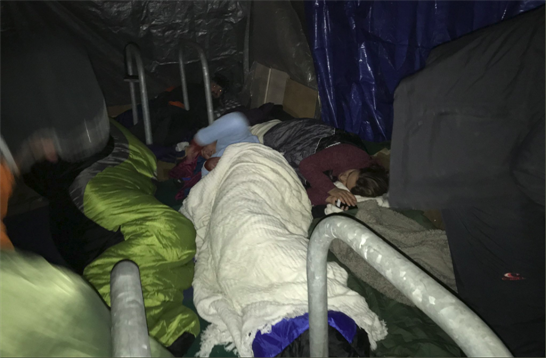 Fantastic thanks go to all staff who supported us and their family, friends and colleagues who sponsored them! Thanks also go Westgate Fish and Grill for the very welcome surprise delivery through the night!