Urban Mushrooms pledges to grow more jobs for young people in need as they scale-up the farm and introduce new products, thanks to investment from Sage Foundation and Social Investment Business Group.
Urban Mushrooms pioneers ethical and sustainable food production and provides jobs and training to young people furthest removed from the labour market. Over the next year, the enterprise developing it's tried-and-tested approach to urban farming with used coffee grounds to produce new, speciality hot pink oyster mushrooms to join their pearl-grey mushrooms in the fresh cap and grow-at-home kit product range. They're also developing dried mushroom products along with a line of speciality powders and salts. Urban Mushrooms are also supplying 'chog' (or stalks) of the oyster mushrooms to Field and Forrest- a producer of vegan convenience food as a meat-alternative.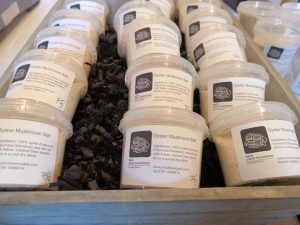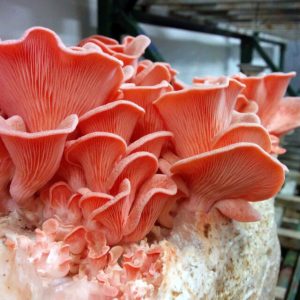 This expansion will enable the enterprise to create up to 8 new full-time, accredited training and employment opportunities to Newcastle's young people who are furthest removed from the labour market. By blending accreditation, work experience, ongoing employability support and the provision of an income, Urban Mushrooms supports young people in Newcastle to overcome disadvantage, become work-ready and reach their full potential.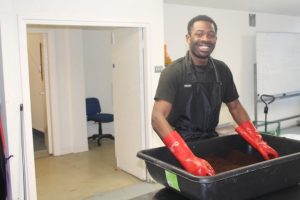 The enterprise also offers multiple benefits to the local environment by supporting businesses to recycle their waste sustainably. Over 500,000 tonnes of used coffee grounds are sent to UK landfill sites each year. Urban Mushrooms recycled over 6 tonnes of coffee from City Centre restaurants last year in their first year as a small-scale pilot. The enterprise is looking forward to developing a new product range from excess coffee grounds and will be trialling products such as BBQ briquettes.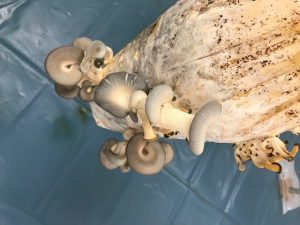 In this way, Urban Mushrooms represents a collective of local businesses, young people and volunteers who come together to grow innovative solutions that tackle youth unemployment in the local community.
To follow our story and explore partnership or volunteering opportunities, follow Urban Mushrooms on Facebook and Instagram.