Hello from everyone here at YMCA Newcastle! This October has been a busy month and despite the cold and the shorter days we've been hard at work keeping our community active and engaged and taking part in important campaigns throughout the month!
Free Wills Month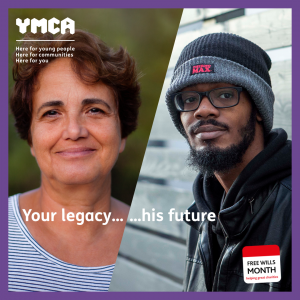 As you've no doubt seen on our social media, this October, YMCA Newcastle teamed up with Free Wills Month to provide people over 55 with the opportunity to have their simple Wills written or updated free of charge by a trusted, local solicitor.
An up-to-date Will written by a solicitor ensures your wishes are respected. Free Wills Month allows you to provide for family and friends and leave a gift to your chosen charities too.
The next Free Wills Month begins March 2023. To find out more, or sign up for a reminder, follow the link to the Free Wills Month website below!
 Mental Health Awareness Week
This Mental Health Awareness Week we made sure that people were aware of the services we offer to help their mental wellbeing. YMCA Newcastle offers one-to-one support for young people within the community, as well as hosting tea talks and Walk and Talk sessions to ensure people are engaged and have a comfortable environment to chat in.
We are also taking part in the Small Talks Big Difference campaign by letting people know that even the smallest conversation can make a lasting difference.
This MHAW we made sure everyone knew who they could talk to by introducing our Mental Health champion Anna.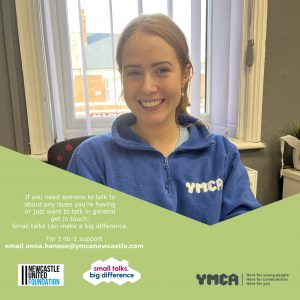 If you would like to learn more about how to help improve your mental wellbeing, check out our post on Five Ways to Wellbeing
Halloween Half-Term
Our Youth and Community Teams had a great Halloween half-term, arranging a series of activities for the different groups that YMCA Newcastle runs. As October is pumpkin season, we of course hosted our very own pumpkin carving session and even made pumpkin muffins with our young people. Meanwhile, Little Walkers Toddler Group were treated to a Halloween Party with arts and crafts, spooky dress up, face paint and a soft play. Then, our Youth Team organised a ghost hunt in Walker Park, offering a prize to whoever could find the fabled Golden Ghost! We even had one of our funders Jordan Matthews from Cycling UK come down and join in on our Spooks and Spokes session before everyone rode out on the ghost hunt! Overall, it was a great half-term, and our teams are looking forward to continuing to provide fun and engaging sessions for everyone involved.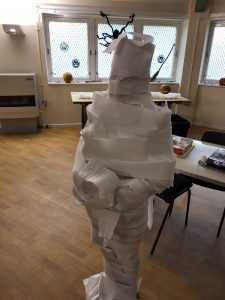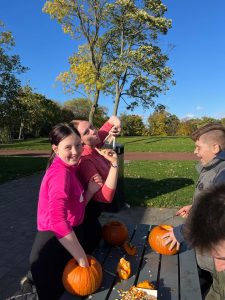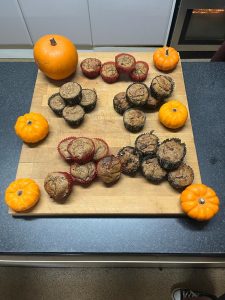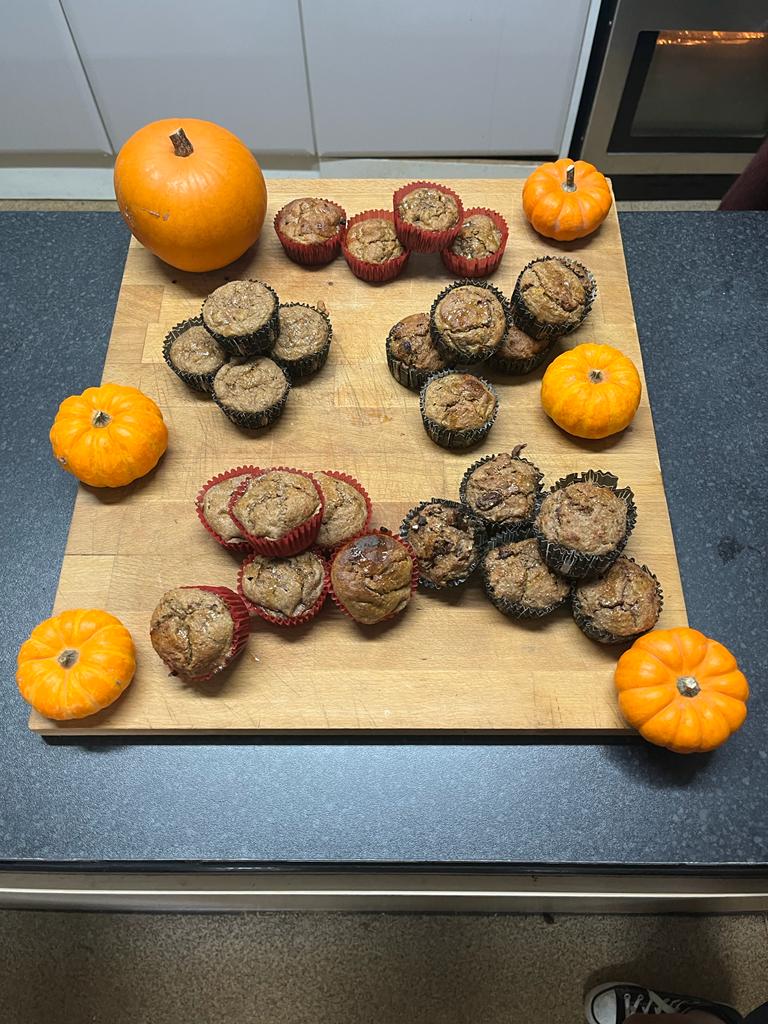 It's been a great month and we're looking forward to sharing more with you all going forward. For more information on what we get up to, keep an eye on our website and social media, or sign up to our Newsletter using the form below!