Mental Health isn't something that should be taken lightly. Like your body, your mind needs regular exercise and rest to help keep healthy. When it is hurting it needs recovery time and treatment. Here at YMCA Newcastle, we value everyone's mental health, that's why we're sharing five ways to help improve your mental wellbeing!
Good for the body and mind, regular physical activity has been found to help reduce depression and anxiety across all age groups. It doesn't need to be strenuous either, even something as simple as some basic stretches in the morning can help. YMCA Newcastle's Youth Team hosts weekly sporting sessions in both Walker and Byker to ensure young people in the local community have a way to get involved and stay active.
Be present and aware of your situation. Studies have shown that being aware of what is happening in the present can enhance your wellbeing. Take some time to live in and enjoy the moment and world around you. Try something different, take a different route to work, visit a new place for lunch or get a plant to take care of. YMCA Newcastle offers a weekly Walk and Talk session on Wednesdays where you can get in your steps and take some time to enjoy nature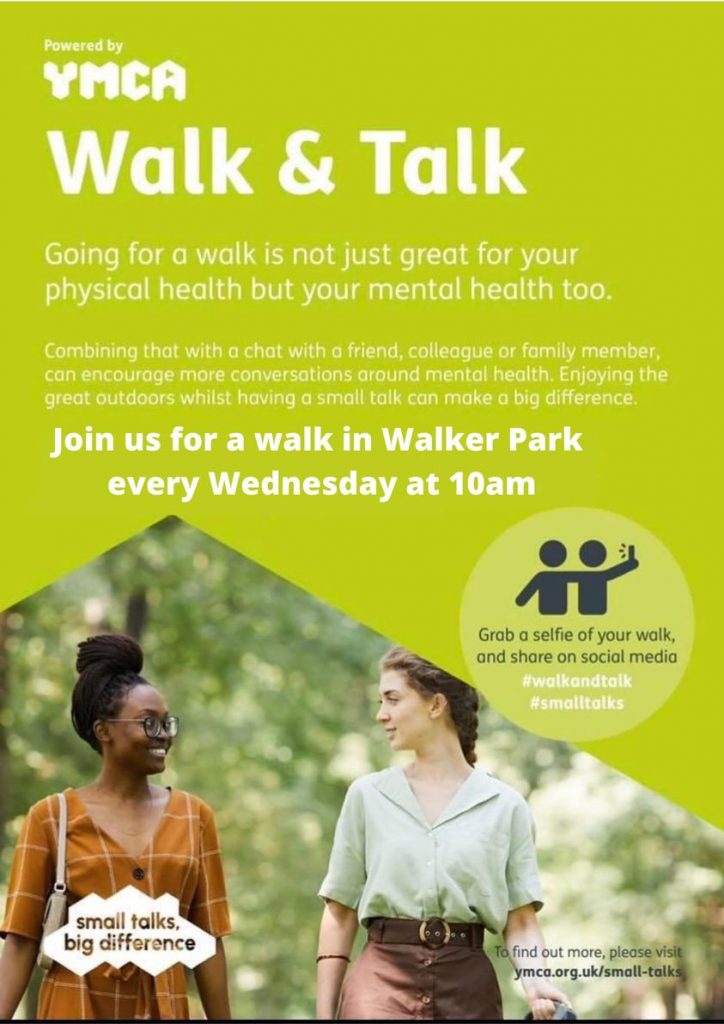 Learning something new can help enhance self-esteem and give a sense of accomplishment, it also encourages social interaction. Setting goals can lead to a higher wellbeing and creating steps towards those goals can break them down into more achievable chunks that you can actively feel you are progressing through. These goals can be anything, from reading a book to learning a new language, set yourself something you want and then go for it. YMCA Newcastle offers several educational courses for people of all ages, from animation sessions to cooking skills courses. Keep an eye on our social media for updates about any upcoming courses.
Social relationships are critical for improving and maintaining your mental wellbeing. Studies strongly show that making connections with others is a fundamental human need and contributes to functioning well. If you're struggling with social circles, try joining a group or society that you can actively get involved in and build up your confidence to make connections within the group. YMCA Newcastle has several groups for all ages that offers a place for people to make these connections. These groups include Little Walkers Toddler group, Walk and Talk, Tea Talks and our Young at Heart Group for older people.
Participating in local events and helping out with the community can help with your mental wellbeing. Reports of people who have given their time to helping others are more likely to rate themselves as happy. Even doing something kind for a single person is helping a great deal and can help improve your own self-worth and wellbeing. If you'd like to help your local community, YMCA Newcastle has volunteer opportunities available for anyone looking to help out. Follow the link below to check out our volunteering opportunities.