Our community centre in Walker Park is offering extra helpings of support to residents hardest hit by the Coronavirus outbreak, including a meals-on-wheels service, inter-active toddler groups online and activity packs for isolated older people.
We are working with Walker Parish Church and other local charities to coordinate a meals-on-wheels service for families facing financial difficulties, including those with children who rely on free school meals and those who aren't eligible for the government's job retention scheme and are facing significant loss of household income as a result of the outbreak. The meals are prepared at our adjoining community cafe and include meals that can be re-heated and healthy packed lunches. They are delivered to the doorsteps of families in need so that no family needs to worry about where their next meal will come from during these challenging times.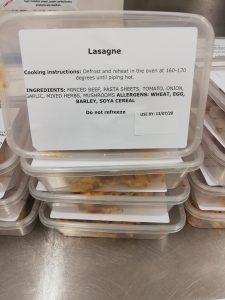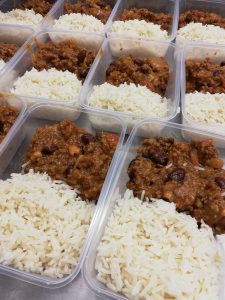 We are also supporting members of the community who usually attend our weekly parent and toddler groups and the 'Young at Heart' social clubs for older people. While our digital toddler groups offer story and song times, arts and crafts for little ones and tips for keeping tots safe and entertained, we are coordinating weekly deliveries of activity packs to care homes. Sadly, many residents are isolated in their bedrooms with no access to communal lounges. Our themed packs, including create-your-own Easter bonnet, VE day flag-making, cress heads and quizzes, aim to help older people to keep smiling and stay entertained during these challenging times. Our very own Easter bunny stepped in to deliver the first batch of easter bonnet packs to local care homes!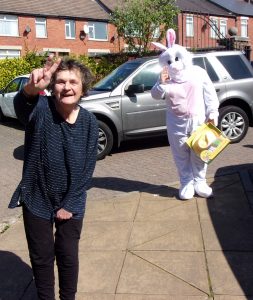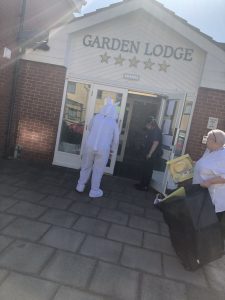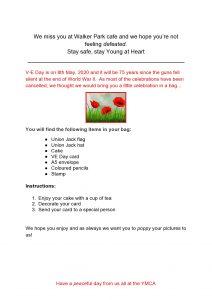 Jeff Hurst, Chief Executive Officer, says "No one could have predicted the magnitude of the corona-virus outbreak in our communities. Everyone's lives continue to change drastically each day as the spread continues. However, the families who are hardest hit by the outbreak face extra fears as they worry where their next meal will come from, while others are extremely isolated and lonely at this time with big implications for their well-being".
Having worked at the heart of the community in Walker for over 30 years, we are witnessing first-hand the devastating effects of the outbreak on some families and residents. Help us to serve those who need it most by donating to our appeal.