YMCA Newcastle Launches New Job Club Aiming To Get Young People Into Employment
Thanks to National Lottery players YMCA Newcastle will launch their newest project, Daft About Graft – a youth-led job club that aims to support young people into employment and apprenticeships.
The charity pledges to tackle youth unemployment- a growing problem in Newcastle. They work across the City, with bases in The City Centre and in The East End of Newcastle. Funding from The Big Lottery Fund will enable them to provide employability support within SPACE2, their centre on Pilgrim Street.
YMCA Newcastle has been operating in the area for the past 170 years. Last year they supported 2583 young people to develop the skills they need to become healthy, independent adults.
50% of young people in Newcastle leave school without 5 A*-C grades and don't have the minimum qualifications required to get a job or an apprenticeship. The current youth unemployment rate in Newcastle currently varies between 20-25%, and local young people must now compete with 50,000 students for part-time, casual and seasonal work.
The estimated cost to the taxpayer over a lifetime for supporting those who spent long periods of time unemployed while young equates to £225,000. Initiatives such as YMCA Newcastle's ensures best value for young people, employers and the tax payer by helping them to develop valuable workplace skills.
Daft About Graft aims to tackle the issue of youth unemployment by providing CV workshops, mock interviews, apprenticeship fairs and employability support. The job club will take place weekly at YMCA Newcastle's city centre youth project, SPACE2… on Pilgrim Street.
YMCA Newcastle will be training six of their young people to become job coaches, and along with the team of youth workers at SPACE2… they will offer support to the Job Club attendees.
YMCA Newcastle Chief Executive, Jeff Hurst, said, "At YMCA Newcastle we believe in empowering young people to achieve their full potential, which is why we've established Daft About Graft thanks to funding provided by the Big Lottery Fund. We're giving young people the opportunities, resources and support to develop the skills they need to access the world of work, this is really important as it allows these young people to go ahead and live fulfilling lives"
"In one of OUR other centres which hosted a job club, 65% of the young people who attended went onto secure a job, an apprenticeship or a higher education course and we aim to have even more success with Daft About Graft at SPACE2…"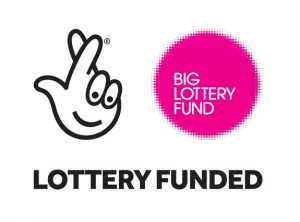 If you'd like to attend our Job Club visit our website for more information or call us on 0191 2765327