As a local charity based in the heart of Walker, the area of Newcastle with  highest levels of poverty, we are used to weathering the storm and it is fair to say we have lived with the challenges posed by the 2008 recession, the austerity programme and the uncertainty this has brought to our sector. Last year as we pulled together our schedule of work we could not however have envisaged the issues that a pandemic would bring to the fore and the numerous ways it would impact our communities. 
It therefore seems more important than ever to showcase YMCA Newcastle, a charity which has supported vulnerable people for over 170 years, by using the Small Charity Big Impact Day on Friday 19th June to highlight the raft of work that staff and volunteers have been doing behind the scenes with those communities over the past few months.  
From helping families and individuals of all ages that couldn't get out to shop by delivering free cooked meals, providing activity packs to those who are particularly socially isolated as well as continuing the traditional youth work and support services via online and digital methods, it has been a very busy period for the charity that only has a very small core team in place. 
Jeff Hurst, Chief Executive of the YMCA Newcastle, said: "Small Charity Week gives us an opportunity to highlight and reflect and celebrate the work that we do day in, day out. 
"COVID-19 has certainly made it 'business as unusual' for the charity but it is humbling to know that the 1,279  free meals we've provided for families that are struggling and the keyworkers that have visited those that might not have anyone else to support them, has really helped made a difference. We've also delivered 432 activity packs to those who are isolated, and offered 89 days of activities, 1:1 support and digital materials on our digital youth work platform.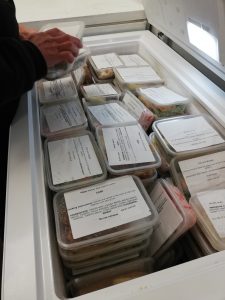 Over the course of the past year it is estimated that the YMCA Newcastle has helped nearly 4,200 individuals across the city. From educating families on childhood obesity to running toddler groups and providing employability support along with upskilling opportunities to those looking to get back in to work, the charity works across multiple areas with many stakeholder groups who would not otherwise access these services. 
Elsie, a recipient of weekly activity pack deliveries to her local care home says, "the activity packs are the highlight of my week- my favourite activity was the sunflower planting as they brighten up my room when I can't go outside".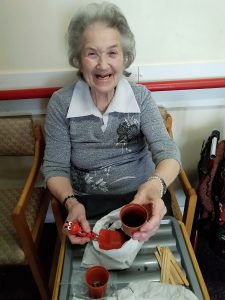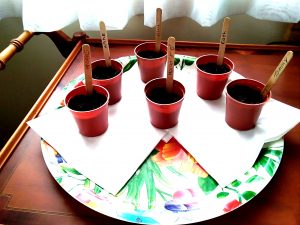 It is vital that we continue to raise the profile of the charity through dedicated days like this one on June 19th so that we can continue to provide a life line into work for vulnerable young people and help those hit hardest by Covid-19 in Walker.