Youth unemployment in Newcastles varies between 20% and 25%, to tackle this YMCA Newcastle provides a range of employability support services to support Newcastle's young people to secure employment.
Our Youth Workers can help you with;
CV building
Interview preparation and mock interviews
Cover letters
Job searches
Assistance with job applications
Confidence building
Work experience and volunteering opportunities
Volunteering course
Chit Chat – one to one support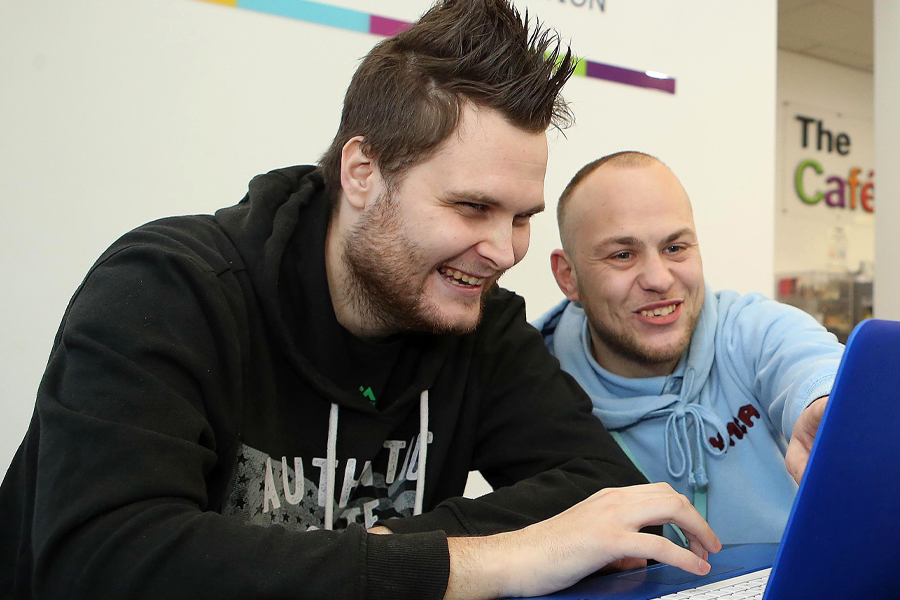 We help identify and overcome any barriers young people may have to accessing training, education and employment and then support them to achieve their end goals. We can provide in-house volunteering opportunities or assist with applications for work experience.
Our Job Club can support you with:
A good CV will help you stand out when you're applying for jobs. We can help you to write a fantastic CV that will stand out to employers with support from Youth Workers through online chat, video calls and telephone calls.
Useful CV building tools;
 CV building app – CV Maker Free Resume Builder CV Templates 2020
CV building website – www.coolfreecv.com
Mock interviews (Interview preparation) via phone call or video call with Youth Workers to gain experiences and confidence ready for real interviews with future employers.
"Interviews can be daunting for anyone, not just young people. Our youth workers even had to complete interviews. Support and advice can be given around how to approach interviews, what to expect, and how to best sell yourself and your skills. Not every interview guarantees a job being able to learn and move forward without letting past experiences knock your confidence". 
Cover letters are addressed to employers highlighting why you think you are best suited for the job, our Youth Workers will support you to write a cover letter to help you stand out.
Opening –  Introduce yourself and explain why your reason for writing

Middle – Explain why you are suitable for the job and what you can bring to the role

Closing – Politely sign off your letter
We'll show you how to search online for job vacancies. A good place to start is on the following websites;
Support with job applications
Support and advice on filling in job application forms via webchat, telephone or video call.
One to one chats with Youth Workers via online chat, telephone or video calls discovering your strengths and weaknesses to build on those areas identified. 
Strengths – what are you good at?
Weaknesses – how can you improve or is there anything you need to work on?
Opportunities – what can help you stand out from the crowd?
Threats – what do you feel is standing in your way?
Work experience and volunteering
Support and advice via online chat, video or telephone calls on finding work experience and volunteering opportunities.
One to one support and advice via online chat, video or telephone calls.