What is The Duke of Edinburgh's Award?
The Duke of Edinburgh's Award is the world's leading youth achievement award, giving millions of 14 to 24-year-olds the opportunity to be the very best they can be. There are three levels to the award; Bronze, Silver and Gold. The main differences between them are the length of time they take to complete, how challenging they are and the minimum age you can start them.
Read on below to find out more about the award or visit The Duke of Edinburgh's Award site for more information.
YMCA Newcastle is a registered provider of The Duke of Edinburgh's Award and offers young people the opportunity to work towards completing the Award free of charge.
If you're interested in completing The Duke of Edinburgh's Award contact us on 0191 2624945 or enquiries@ymcanewcastle.com 
DofE levels explained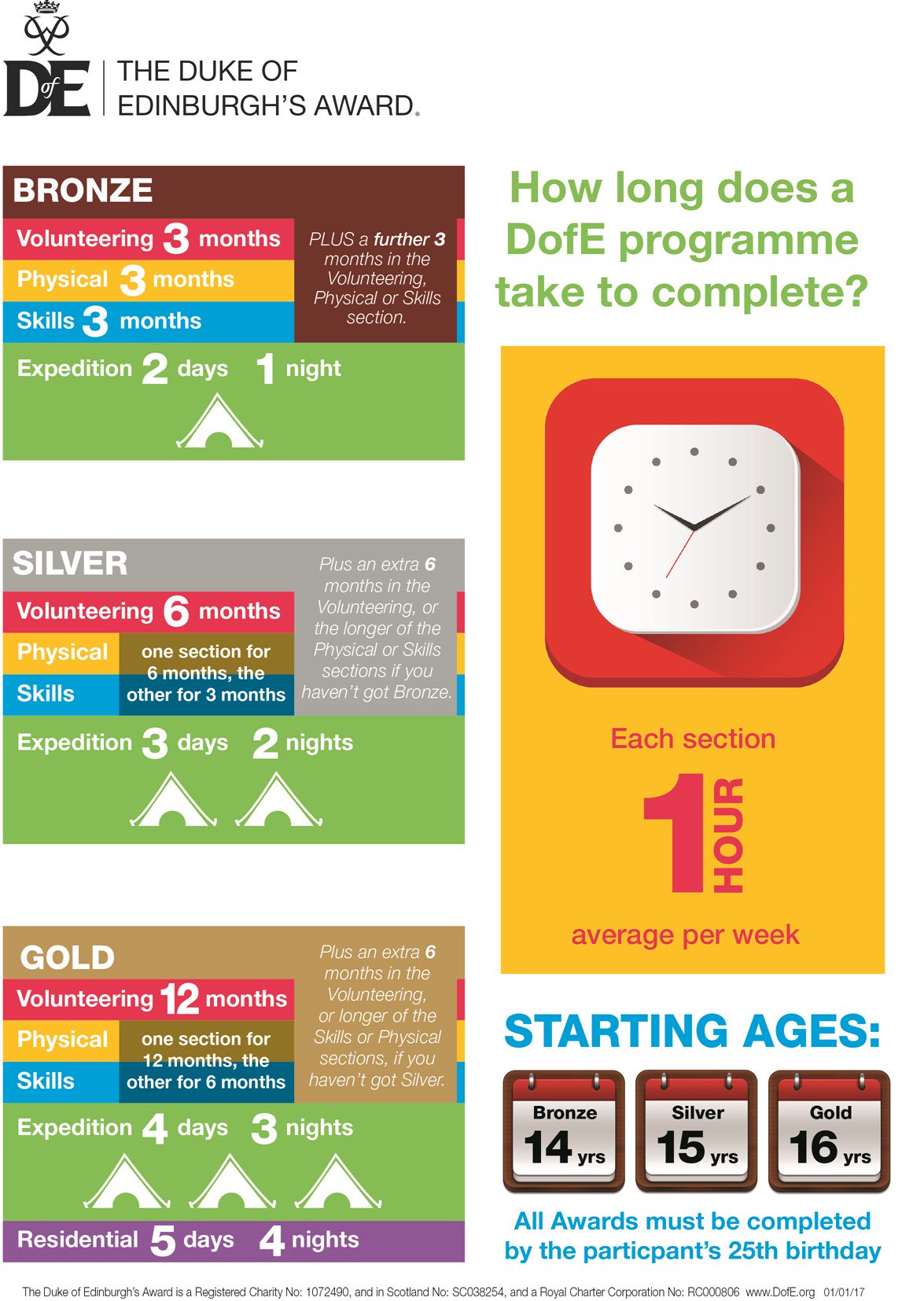 DofE sections explained
Volunteering
Spend some of your time making a difference to an individual or a community. You could fundraise, coach sports or help with a local conservation project. Volunteering opportunities are endless and we can help you find somewhere to volunteer or you could volunteer at YMCA Newcastle.
Physical
To complete the Physical section you need to take part in an activity that requires a sustained level of energy and physical activity. You could choose to improve your football skills, or decide to take on a brand new sport that you've never done before, like rock climbing. This is your chance to improve your health and wellbeing, pick an activity you will enjoy and have some fun!
Skills
What are you really good at? Or maybe you want to learn something completely new. The skills sections is your chance to discover your talent; you could learn to play a musical instrument or why not learn how to code and design your own website?
Expedition 
Imagine rock climbing in the Pennines, kaiaking in Kielder Water or hiking along Hadrian's Wall. Whatever you decide to do, you'll have an unforgettable experience getting to grips with the great outdoors.